Customize the Member Information Center MIC v4 Search
From Support Wiki
Member Information Center version 4 has powerful search ability in the member directory. Customize what options and filters display and whether include reps in addition to the members in the search results.
Customize MIC Version 4 Search Results
1. Click Setup in the left-hand menu.
2. Click Member Login Area Options & Settings in the General Information area.
3. Click the Settings tab.

4. Select the desired filters and search result options.
5. Click Save.
Enabling your QuickLinks in the MIC search will display in the MIC as Categories. Then your Categories will be labeled as Subcategories, making it easier for members to understand the hierarchy.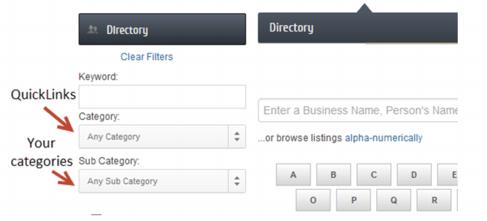 New Members filter displays a checkbox where those searching would see those with a Join Date of today or 30 days prior.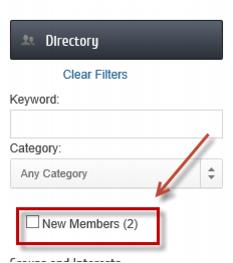 Selecting Yes for Display Representatives in Search Results will display only members in your MIC Directory instead of both members and rep names. If set to No, Rep names and information may still be viewed when accessing the member details page but now the rep names and member names don't have to mingle in the directory.