December 2015 Release Notes
From Support Wiki
December 18, 2015
SmartCMS has a new feature this month to help you maintain your SmartCMS website. Look for the 'Edit Website' button appearing in the upper right hand-corner of your database to know if these updates apply to you.
SmartCMS has a new Image Editor feature available for all editions.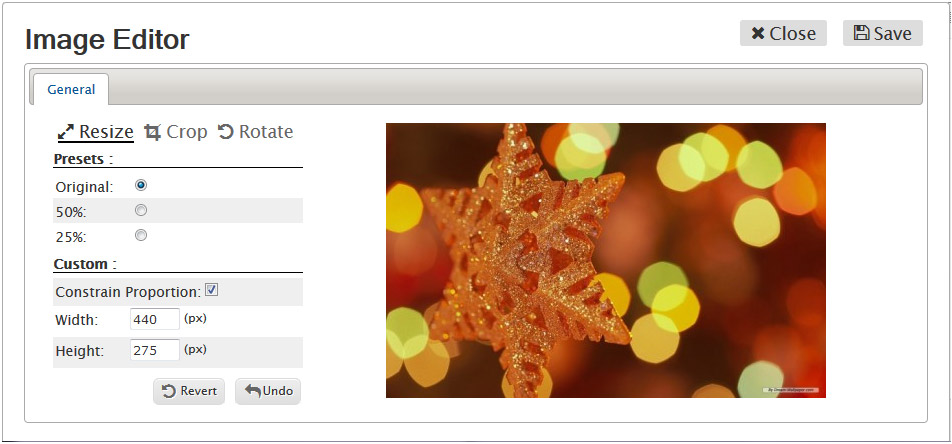 No more 3rd party tools to size your images!
Resize your photo
Crop specific areas of a photo
Need to rotate a photo? Use the Rotate option!
Revert and Undo change options
Automatic or Custom file naming
Supports images with these file formats: JPG, PNG, GIF, BMP